Cheaper Than Cars
Trust
9.3 / 10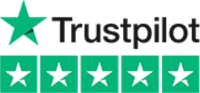 THE URBAN SPEED LIMIT IS
40 kph
|
24.9 mph
THE RURAL SPEED LIMIT IS
60 kph
|
37.3 mph
THE MOTORWAY SPEED LIMIT IS
80 kph
|
49.7 mph
THE FUEL PRICE IS
SEE PRICES
THE ROAD DRIVING SIDE IS THE
Right
THE MINIMUM DRIVING AGE IS
18 years of age
21 years of age to RENT
EMERGENCY SERVICE NUMBERS
190
DOCUMENT
License
IDP
Passport
Insurance
Registration
Brazil Driving Ideas Guide
As the largest country in South America, Brazil has much to offer the intrepid traveller. It is a popular tourist destination thanks to the allure of Rio de Janeiro, one of the most famous cities in the world.
Brazil is a country of contrasts, however, as beyond the tourist cities lies abject poverty for many of its citizens. Tourism, however, plays a major role in bringing in much-needed revenue into the country.
Most tourists tend to spend their time in Rio. There are many attractions here including the Statue of Christ the Redeemer, the Sugarloaf Mountains and the world famous Copacabana beach. Visit in February and you can see the Rio Carnival, a festival of floats, colours, music and dancing.
There is more to Brazil than Rio however, so be sure to get in your rental car and explore a little!
Scenic Drive — Serra do Rio do Rasto via SC-438
This might be a little difficult to arrange, but it is well worth the effort.  Depending on where you spend your time in Brazil, a trip along the SC-438 road that hugs the Serra do Rio do Rasto mountain range is one of the great driving experiences in South America.
As the road zig-zags along the mountains, you will find spectacular views, travel through beautiful canyons and see a number of magnificent waterfalls. Once at the top of the mountain (a height of 1,459m), on a clear day, you may even be able to see the Atlantic Ocean, over 99km away.
Scenic Drive — Transpantaneira via the MT-060
Another incredible drive through the State of Mato Grosso, the Transpantaneria links the city of Pocone to the town of Porto Jofre. Although the road can be a little rough at times, there is no need for a 4x4.
The journey along the Transpantaneira is a great way to see the wildlife in this area of Brazil. The road itself travels through areas with a lot of birdlife in particular but if you keep a lookout, you might spot the odd Jaguar as well. At night, a few creepy crawlies come out including the famed Tarantula spider.
The road crosses over many wooden bridges throughout the route, there are close to 150 of these in fact. These bridges can be bypassed in the dry season.  There are many traditional Brazilian plantations along the way. These are called fazendas. Some sections of the road can be a little scary with a number of potholes. It is imperative that you drive slowly here to avoid any flat tires or damage to your rental car.
Rio de Janeiro to Buzios
2 hours 30 mins  (176km) (109 miles) via BR-101 and Via Lagos
The town of Buzios, located a few hours east of Rio is well worth a visit. This has quickly become a very popular tourist destination and what was once a small fishing village, is growing rapidly.
Daytime attractions include beautiful beaches, excellent shopping opportunities and mouth-watering local food while at night Buzios comes alive with many bars, clubs and restaurants open till late.
Adrenaline junkies will also love Buzios. There are plenty of surf spots along its 23 beaches while kite and windsurfing are extremely popular. There are a number of snorkelling and dive spots along the coastline not far from the town.  The local Emerencias Reserve is also worth a visit, especially to see the endangered golden lion monkeys.
Accommodation in Buzios includes hotels, backpackers lodges and guest houses.
Brazil Driving Rules and Tips
Brazil can be explored by driving but before doing so there are many things that you need to know. The more informed you are about the rules of the road, the less you will need to ask later, when you're already there and before it's probably too late. Keep in mind that prior planning prevents poor performance. Follow this advice and it's unlikely you'll make a wrong move:
Documentation
In Brazil, it is obligatory to carry these documents with you at all times when you're in your vehicle:
IDP and valid driver's licence
Owner's permission (if the vehicle doesn't belong to the person driving it)
Vehicle registration documents
Vehicle insurance documents, if renting a car
It is also advisable to have your passport in hand.
Age Restrictions
The age limitations that apply when driving in Brazil are as follows:
The minimum age for driving is 18 (eighteen)
Children under 10 (ten) must sit in the back
Children under 7.5 (seven and a half) have to be fitted in a car seat
Children that are too small to wear a seatbelt should be seated in the back
Driving Rules, Laws and Regulations
Driving is on the right-hand side of the road
Overtaking must be done on the left
Unless indicated, turning right at red lights is not permitted
Do not drive wearing flip flops
It is illegal to drive with your elbow hanging outside of the window
Right of way is given to vehicles on a roundabout
You must not run out of gas while driving
Continual yellow lines indicate that overtaking is prohibited
Broken lines indicate that overtaking is permitted in that place
A flashing yellow lights at traffic lights means that they are not working
Blocking an intersection and causing a traffic jam is illegal
Speed Limits and Fines
You should follow these general speed limits which are broken down into two categories:
30km/hour (18mph) in residential/local streets
60km/hour (40mph) in urban areas
120km/hour (74mph) on open roads
Speed limits that vary to those above will be indicated by speed signs.
Marked radar traps and speed cameras are used in a lot of places to detect speed. If you are found to be breaking the speed limit you will be issued with a ticket and must pay the fine.
Drunk Driving
There is a zero-tolerance law in force in Brazil. The Blood Alcohol Content (BAC) is 0.2g/100ml. This is a lot less than a small beer or small glass of wine.
Fines are issued depending on the amount of blood alcohol found in the driver's system. A large amount will mean a larger fine, suspension and perhaps time imprisonment.
Police cannot force a person to be breathalysed but they can arrest them.
Parking
Safety when parking in some places in Brazil can be an issue therefore it is important to park securely and follow all the rules in force:
When parking on the street, you should not park facing traffic
It is illegal to block hospital or fire station routes
KNOW MORE ABOUT US
Who Are We.
You can search and compare the latest cheap rental car hire rates cheaper than what you can pay directly. For top brands you can pay less ! Rates are fully inclusive or as described ! No credit card fees and free cancellations* in many instances. What you see is what you get. When comparing check all the extra's put on by other operators. We make it easy for you – we just give you the best value with cheap car rental deals including the best brands, and latest car models, with more car rental pick up location depots, than anyone else around the world. Over 30,000 pick- up points and depots Worldwide.
Cheaper Than Cars
Our Advantages
Compare
Brands
Compare 800+ companies
Low Price
Guarantee
Top Brands - Big Savings
Lots of Pickup
Locations
30,000+ Locations Worldwide
WHERE AND WITH WHO WE OPERATE
Locations, Airports & Companies
AIRPORTS