Leading car rental brands
Cheaper Than Cars
Trust
9.3 / 10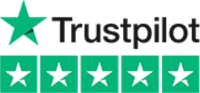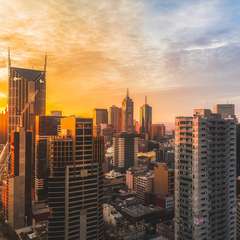 Melbourne Australia Cityscape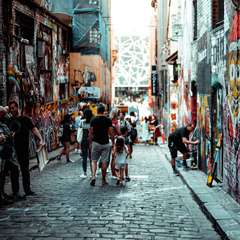 Laneway Art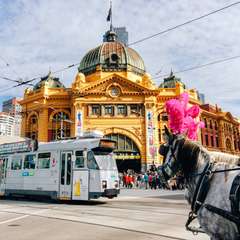 Flinders Street
Popular Rental Cars in Melbourne
Address: Melbourne - Grand Hyatt Hotel - 123 Collins Street, Melbourne, 3000, Vi, Vic. To check for other local car rental hire depot locations in Melbourne, select search above.
Going off road or to some out of the way place? Why not have an adventure with a 4x4 or SUV. Here are some examples to compare prices:
Mitsubishi ASX


5 3

5
Toyota Rav4


5 3

5
Toyota Kluger


5 6

5
Are you driving with a large group? See our wide range of 7, 9 and 12-seat people carriers (MPV's) van's and minivans. Here are some examples to compare prices:
Kia Carnival


8 3

4
Small cars that are easy to park, economy size is ideal for driving in those busy city streets. Here are some examples to compare prices:
Kia Rio


5 2

5
Holden Spark


5 2

3
Standard cars are comfortable and big – great for family trips and longer-distance travelling. Here are some examples to compare prices:
Toyota Corolla Hatch/Sedan


5 4

5
Note: These are indicative examples only. For accurate car comparisons and prices, enter your dates into the search above.
Melbourne Driving Ideas Guide
The first thing that comes to mind with your visit to Melbourne will likely be Federation Square, the cafe culture, Crown Casino , Docklands and the famous mid city trams.  But for those who have done this all before, or want to enjoy or combine it with the open road, consider some popular options within 1-2 hours of Melbourne's CBD.
Breezy seaside villages with style and curiosity
A drive of between 1 and 2 hours, depending on how far you choose to drive, will let you combine the best of coastal living on the Mornington Peninsular. Some say it's like Europe with an Aussie flavor, with miles of beaches and small towns oozing with charm.
If you want to get "artsy" drop into Mornington, a seaside village with cosmopolitan sidewalk cafes, take a few camera snaps to share socially with your friends and family alongside the famous bathing boxes on the beach, then maybe indulge in one of Australia's most renowned regional galleries (MPRG — Mornington Peninsular Regional Gallery).
Get some artistic inspiration for free and suck in the ocean breeze. Take a walk down the Sorrento-Portsea Artists Trail to get a sense of what inspired some of Australia's leading artists including Albert Tucker, John Percival and Arthur Streeton. There are 14 stands near the spots viewed by the artists that are part of a scenic coastal walk that includes Sorrento Beach, Port King and Sorrento Pier.
A few minutes away there's 30 or more local antique dealers located in the Tyabb Packing House  near to the historic fishing village of Hastings, that specialise in deco, old wares, retro, vintage and specialty items.
The Great Ocean Road
It's hard not mention this if you're coming to Melbourne - the Australian National Heritage listed road perhaps ranks amongst the World's best drives. It's comprises of a rugged coastline with numerous seaside towns, beaches, cliffs rainforest and hillsides. The 250km drive can be done in a day, but with so much to do we recommend stopping off and doing it over 2 days.
The Twelve Apostles are the key draw card of this trip, rising as limestone stacks out of the Southern Ocean. If you have friends in your car, have some fun and set them the task of counting them all of them and photographing— there's actually only 8.
For families, there's a bunch of free activities available at the Port Campbell Visitor Information Centre, called "The Craters to Coast Discovery Program" when visiting the Shipwreck Coast region. The program loans telescopes, weather instruments, GPS units, digital cameras and compasses so that children can navigate for hidden treasure, track local fauna, learn to read history in rocks, use detective skills to uncover the secrets of Victoria's southern landscapes - and earn prizes along the way.
The main town is Torquay home to the Australian National Surf Museum that boasts being the largest surf museum on the planet and is located next to the home turf of some of the most dedicated "surfies" around. If you thought you knew it all, this place will likely re educate you on the origins of the activity.
With the money you save on your car rental using Cheaperthancars you can probably justify splashing out on a night or two's hotel or accommodation stays, with Cheaperthanhotels in one of the many towns along the drive, to make the trip more relaxed. We really do believe that the less you spend, the more you can do when you get there.
Your Cheaperthancars Team
KNOW MORE ABOUT US
What We Do
We help New Zealanders travelling here and overseas get the very best deals on car rental hire in New Zealand. And not just New Zealand, but also across the region to Australia, the Pacific and internationally to Europe, Asia, Canada, USA, South America and much more.
Here, you can search and compare the latest cheap rental car hire rates cheaper than what you can pay directly. For top brands you can pay less ! Rates are fully inclusive or as described ! No credit card fees and free cancellations* in many instances. What you see is what you get. When comparing check all the extra's put on by other operators. We make it easy for you – we just give you the best value with cheap car rental deals including the best brands, and latest car models, with more car rental pick up location depots, than anyone else around the world. So now New Zealanders can choose from over 30,000 pick- up points and depots Worldwide and of course, in New Zealand.
Cheaper Than Cars
Our Advantages
Compare
Brands
Compare 800+ companies
Low Price
Guarantee
Top Brands - Big Savings
Lots of Pickup
Locations
30,000+ Locations Worldwide