LEADING CAR RENTAL BRANDS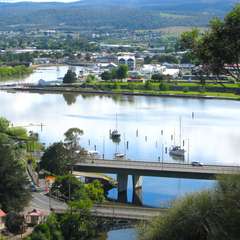 Aerial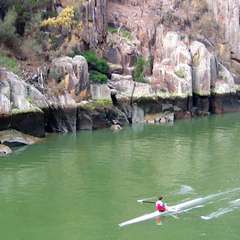 Cataract Gorge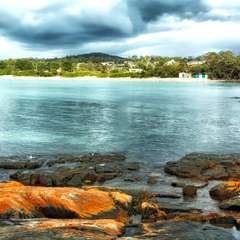 Greens Beach
Popular Rental Cars in Launceston
Address: Launceston - Launceston, 7250, Tas, Tasmania. To check for other local car rental hire depot locations in Launceston, select search above.
Going off road or to some out of the way place? Why not have an adventure with a 4x4 or SUV. Here are some examples to compare prices: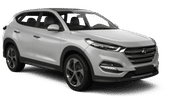 Hyundai Tucson


5 5

5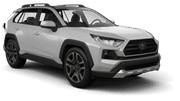 Toyota Rav4


5 3

5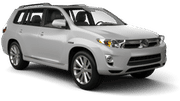 Toyota Kluger


5 6

5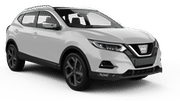 Nissan Qashqai


5 3

5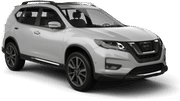 Nissan X-Trail


5 5

5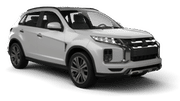 Mitsubishi ASX


5 3

5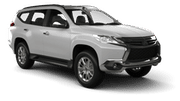 Mitsubishi Pajero


5 6

5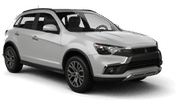 Mitsubishi Outlander


5 5

5
Are you driving with a large group? See our wide range of 7, 9 and 12-seat people carriers (MPV's) van's and minivans. Here are some examples to compare prices: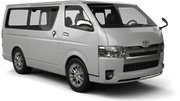 Toyota Commuter


12 6

4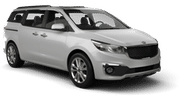 Kia Carnival


8 3

4
Small cars that are easy to park, economy size is ideal for driving in those busy city streets. Here are some examples to compare prices: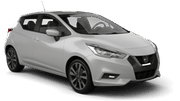 Nissan Micra


5 2

3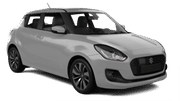 Suzuki Swift


5 2

3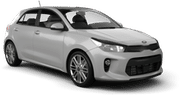 Kia Rio


5 2

5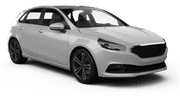 Holden Spark


5 2

3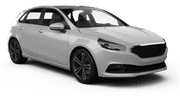 Hyundai Accent


5 2

5
Standard cars are comfortable and big – great for family trips and longer-distance travelling. Here are some examples to compare prices: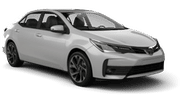 Toyota Corolla


5 4

5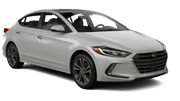 Hyundai Elantra


5 4

5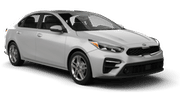 Kia Cerato


5 4

5
Note: These are indicative examples only. For accurate car comparisons and prices, enter your dates into the search above.
Launceston Driving Ideas Guide
Welcome to Launceston, Tasmania's second largest city, a central hub of north Tasmania, and next in size to Hobart in first place.
Rivalry between cities is no less apparent here as it is anywhere else in the World, with the Launceston locals arguing that their architecture is more finessed, the parks are more spectacular and the surrounding hills greener and lusher.
Recently there has been an influx of you youth with the University of Tasmania offering Art and Design courses, which are lending themselves to contributions of creativity, expanding the minds of the locals and visitors alike.
And taste is certainly an area that Launceston excels in with its food and wine scene transformed, assisted by the world famous wines of the nearby Tamar Valley.
So if you have savoured all there is for this wonderful city, and are here with your rental car wanting some suggestions, we spoke with some locals on what they considered to be the most appealing drives, within a reasonable distance of Launceston. This is what we came up with.  They took into account the natural beauty of the area as well as more modern pursuits, but it was hard to escape nature and history in the region.
Tamar Valley Wine Route
George Town to Beauty Point
42 min to Beauty Point (45.7 km) via W Tamar Hwy/A7
We have provided the shortest drive time, but realistically The Tamar Valley can have you engaged on a 1-4 day trip alone. There are plenty of places to stay and accommodation to suit all budgets in the area.
This wine region is well known for producing top quality grapes in a cool climate and ranks amongst the World's finest.
We recommend exploring separately the eastern and western shores of the Tamar, with connecting access over the stunning Batman Bridge.
There are numerous vineyards to stopover at for a lunch or dinner, and some key towns to explore along the way are Beaconsfield, Beauty Point or Georgetown.
19th Century Mansions around Launceston
We haven't put specific drive times and distances in here as you will need to pick and choose what you want to do.
Launceston was one of the premier wealthy areas of Australia in the mid 19th century, enjoying the benefits of the gold rush and focus on agriculture that fed the miners. Consequently, wealthy people began to appear with stately homes, most of which still stand today.
South of Launceston near Longford about 20kms or so away, is Woolmers and Brickenden constructed by convicts for the Archer family.  It is still a working farm owned by the 8th generation of the Archer family — both properties are World Heritage listed. There is a National Rose Garden still maintained in the Woolmers homestead, best seen during November through to January.
South East of Launceston, near Evandale you will find Clarendon which is one of Australia's finest mansions, now run by the National Trust of Tasmania.
Entally is another publically available mansion near Hadspeth south-west of Launceston, owned by the Reibey family, who commenced harbour ferry services in Sydney. 
Franklin House, on the southern tip of Launceston city is used by the National Trust as its head office and is open daily for visits.
Old Coach Route Towns along the Highways
Two 19th century roads linked Launceston to Hobart in the south, and Devonport and Burnie in the west.
Following either of these two roads will offer a delightful journey back in the past.
Launceston to Hobart via Midland Highway
1 h 59 min to Hobart (177.8 km) via National Highway 1
The Midland Highway, otherwise known as the Heritage Highway, connects to Hobart. It has some suggested stops along the way including Perth, Longford, Epping Forest, Cleveland, Campbell Town, Ross and Oatlands. 
Perhaps the finest of these is Ross which has become a major tourist destination. This picturesque riverside village was created in the early 1800's by convicts and is probably the finest and best preserved village of this era in Australia.
The Ross Bridge, built by the convicts is Australia's  third oldest, and the cobbled streets and old elm trees lining the road give a perspective on early settlement rarely witnessed so in-tact anywhere else in this country.  There is also the Female Factory and Wool Centre while nearby Oatlands, which is 25 minutes further south, is the location of Callington mill and the biggest concentration of colonial era sandstone homes across the country.
It's well stopping your rental car and taking in a few of these incredibly historic sites on foot and captured on camera.
Watch out for some unique road signs. The main crossroads in Ross are said to represent: "Temptation" (Man O'Ross Hotel), "Recreation" (Town Hall), "Salvation" (Catholic Church) and "Damnation" (the former gaol, which is now a private home)."
Another site not to miss is the Ross Baker. It still has its original semi-scotch brick wood-fired oven, in operation for more than 100 years and able to bake over 300 loaves of bread.
Launceston to Burnie via Bass Highway
1 h 38 min to Burnie (148.6 km) via National Highway 1
The drive west from Launceston to Burnie contains the tranquil villages of Hadspen, Carrick, Hagley, Westbury and Deloraine.  Each one of these villages features old historic inns and buildings contemporary with the original settlers of the region.
Launceston to Cradle Mountain and the Western Tiers
2 h 11 min to Cradle Mountain (152 km) via National Highway 1
Cradle Mountain is one of Tasmania's most popular tourist attractions, and arguably its best natural feature.
It is a part of the Tasmanian World Heritage Wilderness Area containing a diverse landscape with rainforest, grasslands and ancient plants, as well as a habitat for native fauna such as Tasmanian devils, quolls, platypus and echidna
A lot of visitors choose to stay and one of the many accommodation options available in the area, as there is so much to do here, simply driving in and out would be an injustice to its beauty.
If you are coming from Devonport, the drive is a bit less at only 1hr 30mins approximately.
Launceston to Derby (Trail of the Tin Dragon)
1 h 21 min to Derby (94.9 km) via Tasman Hwy/A3
For something different, head north east to the home the home of the The Tin Dragon Interpretation Centre. It celebrates Tasmania's Chinese and European tin mining heritage.
The Briseis Mine, in its glory days, was the world's largest producer of tin ore, but a severe storm in 1929 made the local dam burst in a massive cataclysm, deluging the local town of Derby in flooding so severe that the river lost its flow for five miles upstream.
There is a bronze monument outside the centre to remember the lives lost in these terrible days to the disaster and those who lost their lives.
At Cheaperthancars and Cheaperthanhotels we have a wide variety of deals and choices in and around Launceston. We really do believe that the less you spend, the more you will have to do when you get there.
Your Cheaperthancars Team