Hobart Driving Ideas Guide
This harbor-side small city retains much of its historical convict origins as seen in its architecture and layout.  It's actually one of Australia's oldest and most walkable cities with Salamanca Square and Markets, Battery Point and the country's oldest maker of beer — the Cascade Brewery a longer walk out of town.
But if you're into doing some renting a car to have some driving fun and take in some sites further out there are quite a few great options.
Zig Zag to Mt Wellington
A 25 minute drive out of town, zigzagging up to Mt Wellington at 1270 metres above Hobart, is a sight not to be missed. The view is breathtaking, and if you're heading there in winter there's a good chance it will be covered in snow.
The Convict Trail
For something more historical, take the road down to Port Arthur, stopping off at Richmond along the way. The total journey time is around 90 minutes, plus stops.  Richmond was a military outpost on the road to Port Arthur and is arguably one of the best preserved historical towns in Australia.
The drive down to Port Arthur along the Tasman Peninsular is another one of the country's best, with a combination of stunning landscapes, awesome cliffs of 300m reputed to being amongst the highest in the Southern Hemisphere.   Port Arthur, itself, comes next and you'll get to experience first hand the inescapable penal colony with many of its sandstone buildings in-tact.
Heritage Highway - Hobart to Launceston
This drive trip is a little over 2 hours, but to make the most of it, it deserves frequent stops.  The road traces most of the route built with convict labor in the early 1800's and will have you gawking with delight at the beautiful rolling farmlands and Georgian villages. Many of the people in these villages directly descend from those early settlers, so if you might want to strike up a few conversations with some, to learn what they know about their forefathers.
At Cheaperthancars and Cheaperthanhotels we offer a wide range of choice and discounts on your car rental and accommodation in and around Hobart. We really do believe that when you spend less you will have more to do when you get there.
Your Cheaperthancars Team
Cheaper Than Cars
Trust
9.3 / 10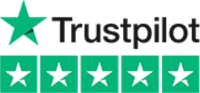 KNOW MORE ABOUT US
Who Are We.
You can search and compare the latest cheap rental car hire rates cheaper than what you can pay directly. For top brands you can pay less ! Rates are fully inclusive or as described ! No credit card fees and free cancellations* in many instances. What you see is what you get. When comparing check all the extra's put on by other operators. We make it easy for you – we just give you the best value with cheap car rental deals including the best brands, and latest car models, with more car rental pick up location depots, than anyone else around the world. Over 30,000 pick- up points and depots Worldwide.
Cheaper Than Cars
Our Advantages
Compare
Brands
Compare 800+ companies
Low Price
Guarantee
Top Brands - Big Savings
Lots of Pickup
Locations
30,000+ Locations Worldwide
WHERE AND WITH WHO WE OPERATE
Locations, Airports & Companies
LOCATIONS