Australia Driving Rules and Tips
New South Wales, the Northern Territory, Queensland, South Australia, Victoria, Western Australia — these are all areas within a huge, diverse continent that beg to be explored. Of course, the best way to see anything is off your own back, and a road trip could seriously enhance your time in this beautiful land we call Australia.
Driving within the various states of Australia is becoming a hugely popular way to see the country. Of course, this brings with it various questions about driving in a foreign country, especially if you are using a rented car. So let's look at the basics.
THE URBAN SPEED LIMIT IS
50 kph
|
31.1 mph
THE RURAL SPEED LIMIT IS
100 kph
|
62.1 mph
THE MOTORWAY SPEED LIMIT IS
100 kph
|
62.1 mph
THE FUEL PRICE IS
SEE PRICES
THE ROAD DRIVING SIDE IS THE
Left
THE MINIMUM DRIVING AGE IS
16 years of age
18 years of age to RENT
EMERGENCY SERVICE NUMBERS
000
DOCUMENT
License
IDP
Passport
Insurance
Registration
Driving license/paperwork
You are able to drive within Australia on a foreign driving license, valid for the same class of vehicle, for three months after your arrival in the country. That being said, rules and regulations vary from state to state, and in some you may be required to carry an international license as well as your foreign license, and some may ask for a formal translation, which is the International Driving Permit (IDP).
Age restrictions
You must be at least 21 years of age to drive in Australia. Anyone 70 years and over will be asked to take regular medicals and eye examinations.
Let's talk the law
In Australia, vehicles are driven on the left side of the road
Do not use mobile phones while driving, except a hand's free kit
Give way to right hand side traffic
Always abide by the speed limit
Always wear seat belts while driving, including passengers
Drive in the direction of arrows marked on the road surface
Don't overtake with white lines
Always carry your license while driving
Traffic signals and road signs must always be obeyed
Never take U-turns at traffic lights
While turning, always use indicator
At pedestrians crossings, always give way to pedestrians
Children under seven years of age should always be seated in the back seat of the vehicle
Speeding
The normal speed limits on Australian roads are as follows:
100 km/h (62 mph) on freeways and major highways
50-80 km/h (31-49 mph) on local road
Never be tempted to speed in order to get anywhere faster, as you'll be caught by one of the many speed cameras, and fined. Road signs will give you the exact speed limit for that area.
Drunk driving
Laws with regards to drinking and driving are extremely strict in Australia, and police will carry out random breath tests. Blood Alcohol Content (BAC) of 0.05 g/100ml is permitted for full license holders. For provisional and learner licences, the BAC is ZERO. It is advisable not to drink at all, regardless of the legal limit, and that way you know you're not in trouble. Being caught out over the limit is a serious criminal offence and may carry possible prison punishment.
Parking regulations
Parking in Australia has both free and paid types. For parking in cities, there is always a time and a fee. For parking aid, there are quite comprehensive parking signs in Australia, which will help you find your way. For example, a sign stating 1/2P means you can park there for half an hour, and similarly, 3P means you can park for three hours. 'Ticket' means pay and display. It's worth mentioning that S in a red circle with a diagonal red line through it means no stopping.
Cheaper Than Cars
Trust
9.3 / 10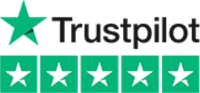 KNOW MORE ABOUT US
Who Are We.
You can search and compare the latest cheap rental car hire rates cheaper than what you can pay directly. For top brands you can pay less ! Rates are fully inclusive or as described ! No credit card fees and free cancellations* in many instances. What you see is what you get. When comparing check all the extra's put on by other operators. We make it easy for you – we just give you the best value with cheap car rental deals including the best brands, and latest car models, with more car rental pick up location depots, than anyone else around the world. Over 30,000 pick- up points and depots Worldwide.
Cheaper Than Cars
Our Advantages
Compare
Brands
Compare 800+ companies
Low Price
Guarantee
Top Brands - Big Savings
Lots of Pickup
Locations
30,000+ Locations Worldwide
WHERE AND WITH WHO WE OPERATE
Locations, Airports & Companies
LOCATIONS